As the September sun continues to cast its warm glow upon sandy shores, a special kind of magic fills the air along the beach. It's a time when the bustling energy of summer seamlessly transitions into a more relaxed and enchanting ambiance. From the shimmering emerald waters of the Gulf of Mexico to the charming communities that dot the shoreline, this slice of paradise isn't just known for its breathtaking beauty; it's also a hub of local events, festivals, and happenings that breathe life into this already mesmerizing region. Whether you're a local seeking new adventures or a visitor eager to immerse yourself in the local scene, there's always something extraordinary unfolding in Destin, 30A, and beyond. Join us in exploring the exciting events that grace the coastal landscapes, where the allure of the beach meets the joy of seasonal celebrations.
FESTIVALS & HAPPENINGS:
Perfect Hues: Baytowne Art & Food Fest
Where

:

The Village of Baytowne Wharf
Description

:
Join The Village of Baytowne Wharf for Perfect Hues: Baytowne Art & Food Fest, September 1st - 3rd. Each evening from 5PM - 10PM, stroll The Village streets as you browse a variety of artwork from local and regional artists, and savor bites from some of the area's best restaurants and food trucks. Enjoy LIVE music throughout the festival and a spectacular fireworks show over the lagoon on Sunday at 9:30pm. Admission is free and open to the public.
The main stage at the events Plaza will feature live music nightly from 5 - 10 PM.
Friday, Sepember 15 - 7:15 PM: Mike Whitty; 7:30 - 10 PM: Mari Gleason
Saturday, September 2 || 5 - 7:15 PM: Mike Whitty; 7:30 - 10 PM: Christon Birge
Sunday, September 3 || 5 - 7:15 PM: Jared Herzog; 7:30 - 10 PM: Emily Bass
Moon Crush: Blue Moon at Seascape Resort
Description

:
Moon Crush will be held at Seascape Resort in Miramar Beach, Florida September 1 – 3 under the full Blue Moon. Ben Rector, NEEDTOBREATHE and Switchfoot are among the acts on the lineup for the 2023 event. Artists perform from 5PM to 10PM each evening.
Learn more about Moon Crush Blue Moon, the lineup, your safety, and the experience here: mooncrush.live
Moon Crush is intentionally designed to be a Music Vacation - not just a festival. You can plan on spending days at the beach, by the pool, or enjoying your favorite activities with the people you care about most. Then, as the sun begins to set, you'll make your way to our intimate outdoor venue where you'll have a reserved space for an evening of live music.
Join the conversation on Moon Crush Facebook.
Red Fish Taco: Blues, Tacos & Tequila Fest
Description

:
Red Fish Taco and Blues Musicians Society present an all day BLUES EVENT Saturday, September 2 from 3PM - 9PM. Featuring wailing guitars, originals, and cover of the Blues Masters, Red Fish invites you to the Blues, Taco & Tequila Fest on Labor Day weekend. NO COVER!
Blues, Tacos & Tequila Fest
Saturday, September 2nd | 3PM - 9PM
3:00 - 4:10PM: Kelly & The Healers
4:20 - 5:15PM: D. Scott Riggs
5:20 - 6:20PM: Smilin' Fritz
6:30 - 7:40PM: Prodigal Blues
7:50 - 9:00PM: Cat Daddy Blues Band
In the heart of Blue Mountain Beach at Redfish Village is Red Fish Taco - a vibrant, family-friendly eatery and bar where Mexico meets the Gulf of Mexico and tacos and tequila are the main events.
Seaside Labor Day Weekend Concert: Ken & Andi and Friends
Where
:
Seaside Amphitheater
Description

:
Who's ready to celebrate the end of the summer? Seaside is thrilled to welcome Ken & Andi and Friends for a concert in the Seaside Amphitheater, beginning at 7:00 PM on Saturday, September 2.
This is a complimentary event, proudly presented by the Merchants of Seaside.
Seaside's Amphitheater is a beautiful green space in the heart of Central Square where families will often gather for live music, outdoor movies, annual celebrations, children's activities and other fun events.
Learn more:
seasidefl.com
HarborWalk Village: Labor Day Concert Celebration
Where
:
HarborWalk Village
Description

:
Send off the Summer with HarborWalk Village with live music all weekend and fireworks over the Destin Harbor on Sunday! $20 On-site parking fee
Labor Day Concert Celebration
Saturday, September 2nd
7:00PM | TBD
Sunday, September 3rd
6:00PM | Alex Smith and the Mobile Home Boys
9:00PM | Fireworks and Fire Spinning by Autumn Lyfe
Come out to HarborWalk Village along the Destin Harbor where restaurants, activities and entertainment live year round.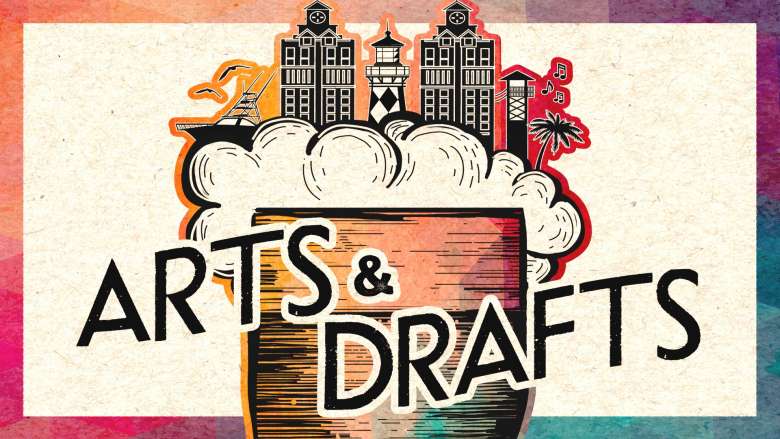 Harborwalk Village: Arts & Drafts

Where

:

HarborWalk Village
Description

:
Kick-off your weekend with an evening of live music, craft brews and interactive art! Arts and Drafts is coming to the Destin Harbor Friday, September 8. Beginning at 6PM, stroll the Harbor sampling seasonal brews and shop for unique, one-of-a-kind items created by talented local artisans. Live Music sets the mood for a perfect fall evening on the Destin Harbor! $20 On-site parking fee.
Each sampling is 5oz and requires 2 tokens. Must be 21 or older to purchase a token package: eventbrite.com/.../arts-and-drafts-tickets...
SoWal International Coastal Cleanup
Description

:
The Walton County Tourism Department, along with the Friends of South Walton Sea Turtles, will once again host an International Coastal Cleanup (ICC) day on Saturday, Sept. 16 from 9AM – 11AM.
Both residents and visitors are encouraged to participate. Volunteer Beach Ambassador teams will be hosting teams at five South Walton Regional Beach Accesses listed below:
Inlet Beach Regional Access, 139 S Orange St., Inlet Beach
Santa Clara Regional Access, 3468E Co Hwy 30A, Seagrove
Ed Walline Regional Access, 4447 W Co Hwy 30A, Gulf Place
Dune Allen Regional Access, 5999 W Co Hwy 30A, Dune Allen
Miramar Beach Regional Access, 2375 Scenic Gulf Dr., Miramar Beach
For more information on International Coastal Cleanup day 2023, please visit the Ocean Conservancy website at oceanconservancy.org/trash-free-seas/international-coastal-cleanup/icc/
Wine & Fries Benefit
Description

:
Wine & Fries features the iconic McDonald's french fries paired with the perfect wine for a party with a purpose at Hotel Effie Sandestin on Friday, September 22 from 6 - 9PM. Enjoy sipping wine, indulging your inner child with fries, and bidding on auction items, all in an effort to continue keeping families close at Ronald McDonald House.
Tickets for Wine & Fries coming soon! Learn more:
rmhc-nwfl.org/events/wine-fries/
Fall Festival & Market PCB
Where
:
Aaron Bessant Park
Description

:
Bring the whole family to Aaron Bessant Park for The Fall Festival & Farmer Market on Saturday, September 23 from 10AM - 2PM. Hosted by the Panama City Beach Parks and Recreation Department, enjoy fall fun, crafts, music, and food trucks. This event is free and open to the public.
Shop locally at the Farmers Market and enjoy fresh food and handmade items. Enjoy live music starting at 11AM till 1PM. The first 300 visitors will get a complimentary tote bag upon arrival.
Emerald Coast Spirits Festival
Description

:
Presented by 30Avenue, Distillery 98, and the Florida Craft Spirits Association, the Emerald Coast Spirits Festival will take place on Saturday, September 23 at 30A Avenue in Inlet Beach, Florida. Beginning at 12PM, the festival will showcase the best of the local and regional craft spirits scene accompanied by live music and delectable dishes from the top-notch restaurants at 30Avenue.
Additional details including ticket options, visit distillery98.com.
Join the fun and explore an exciting array of unique and flavorful spirits, carefully poured by your favorite distilleries from all over Florida.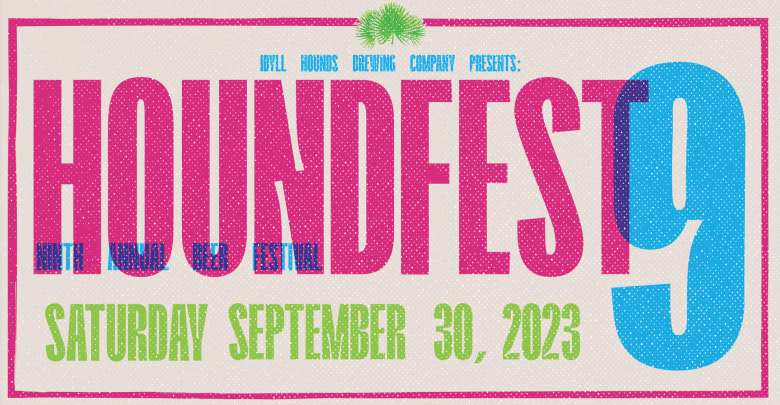 Houndfest 9 at Idyll Hounds Brewing Company
Where
:
Idyll Hounds Brewing Company
Description

:
Idyll Hounds Brewing Company celebrates their 9th Anniversary with HoundFest 2023 on Saturday, Sept. 30th from 1PM - 6PM. Enjoy an afternoon of live music, multiple beer releases, great food, guest breweries and more!
Purchase Tickets & Learn More:
idyllhoundsbrewingcompany.com/houndfest/
2023 Houndfest Schedule of Events
Sept. 29th, 6 - 9PM || Houndfest 9 Beer Dinner
Sept. 30th || Houndfest 9
11 - 5PM: VIP
12 - 5PM: General Admission
Follow Idyll Hounds Brewing Company on Facebook for HoundsFest updates.
Description

:
The Annual Smoke on the Coast BBQ Festival takes place Saturday, September 30 at Destin Commons. Starting at 3 PM, enjoy family fun activities, live music, BBQ sampling and more.
Non-profit organizations and local charities are at the heart of this event. As event-goers enjoy all of the delicious eats the evening offers, they will also be able to learn more about the non-profit organizations and their individual missions.
View participating barbecue teams and their partnering charities at: DestinCommons.com.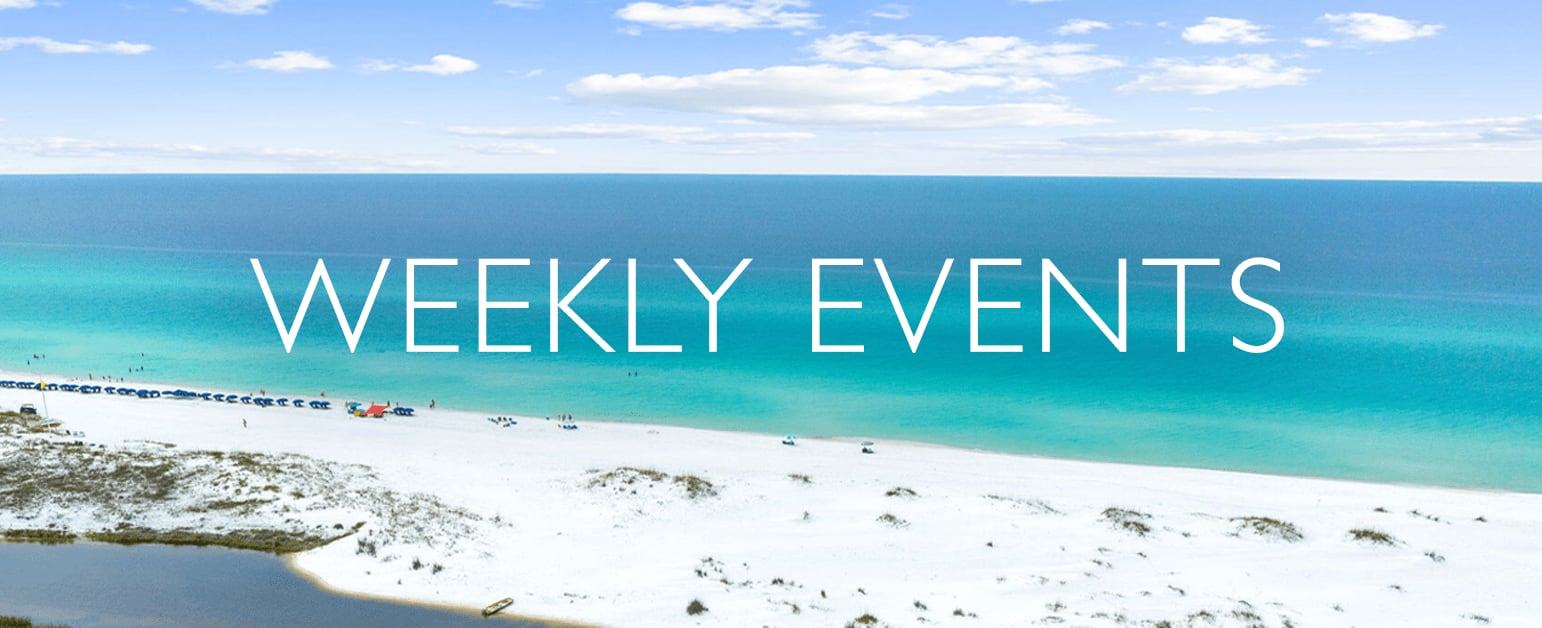 Chef's Table Dinners Series @ The Courtyard at Pescado
Wednesday Night Concert Series @ Baytowne
The Red Bar Jazz Band @ The Red Bar
Yoga In the Backyard of Love @ Hibiscus Coffee & Guesthouse
Lawn Games in Grand Park @ Grand Boulevard
Every Friday & Saturday | 4-8PM
Sounds of Seaside Concert Series @ Seaside Amphitheater
Brunch & Live Music @ FOOW30A
Brunch & Live Music @ Stinky's Fish Camp
Every Sunday | 10AM-3:30PM
Every Thursday @ The Big Chill on 30A
Every Saturday @
Seaside, Grand Boulevard, Watersound & Baytowne Wharf
Every Sunday @ Rosemary Beach, Baytowne Wharf & Hammock Bay
Last Sunday of the Month @ Destin Commons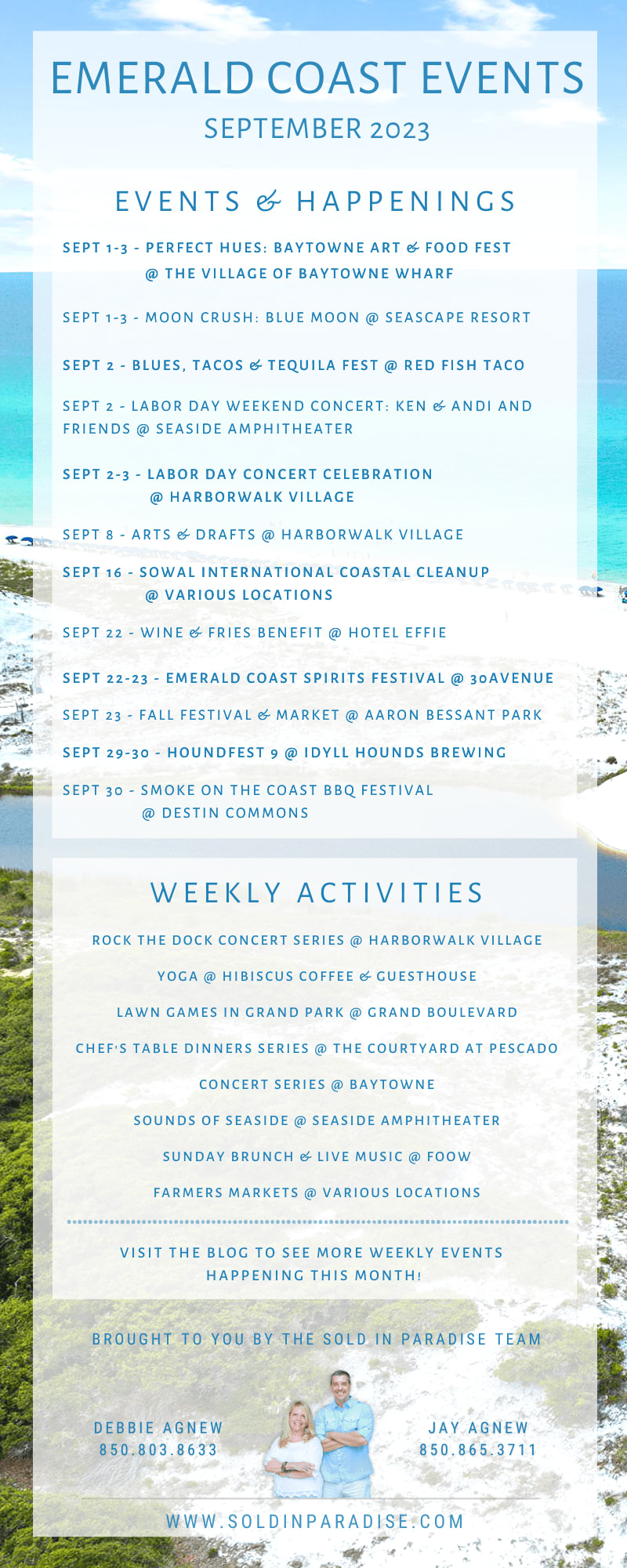 Planning to be in town?
Let's Chat!